Cottage Availability for 2022

Cottage #2 Floor Plan
Please note: Cottage #2 is a three bedroom cottage with a king bed and four single beds.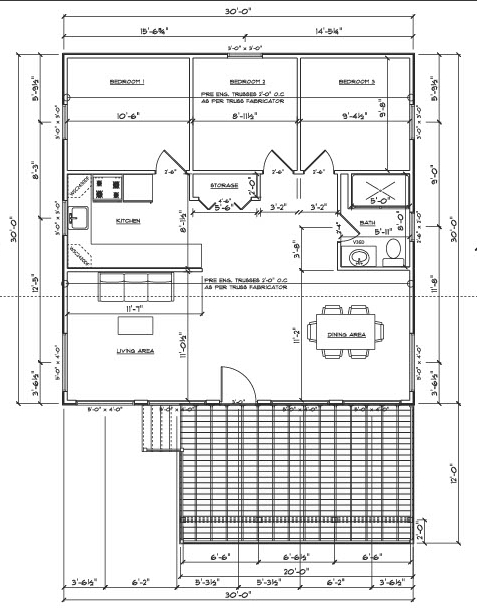 Border Closure/American Reservations
https://travel.gc.ca/travel-covid
https://travel.gc.ca/travel-covid/travel-restrictions/wizard-start
https://www.canada.ca/en/border-services-agency/services/arrivecan.html

Covid-19 Precautions at Snug Harbour Resort (Updated May 2021)
Snug Harbour Resort wants to ensure that your stay is safe, fun and friendly. Please do not visit Snug Harbour Resort if you are sick or have any Covid-19 symptoms. Certain policy changes must occur due to the Covid-19 conditions.
Check-in and Check-out times: Modified check-in and check-out times are necessary to ensure that the cottages are cleaned as thoroughly as possible. Check-out time is now 10:00 a.m. while check-in time is 3:00 p.m. Please respect these times.

Cottage Cleaning: Our staff will be cleaning the cottages as thoroughly as possible. Special attention will be given to hard surfaces and high touch areas. Guests are also welcome to bring their own cleaning supplies. Please keep your cottage as clean as possible during your stay.

Mattress Covers and Bath Mats: Mattress covers and bath mats will be provided for each cottage and changed weekly. Please do not accidently take these items home.

Dishes have returned to the cottages: Guests will be glad to know that a good selection of dishes, cutlery and pots and pans are once again provided in the cottages.

Social Distancing: Please practice the current guidelines for social distancing. Ensure that you and your fellow guests enjoy the privacy of their cottage. Engage other guests only when necessary and appropriate.

Beach, Dock and Swim Platform: Please practice social distancing and use common sense when sharing the beach, docks and other common areas. If an area is too crowded please find another space to use. Snug Harbour Resort has a new swim platform with a maximum capacity of four persons at a time.

Dogs: Please ensure that your dog is leashed in around the cottage common areas. Dogs are not allowed on the beach area. Dogs are permitted to swim in the launch area and are permitted off leash in the main field. Please refrain from allowing dogs on the cottage furniture and/or bring sheets to protect the furniture.

Canoes, kayaks, paddleboards and Gas barbecues: These items will be available to rent as normal.

Firepits: Firepits will be available to rent as normal as long as social distancing is practiced as best as possible.

Payment: E-transfer will remain the preferred method of payment over cheque and cash.