Snug Harbour Resort has a large rental fleet of watercraft to explore Mitchell Creek and Desert, Birch and Kingsford lakes.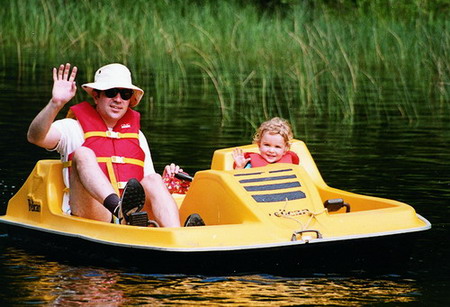 Boats and Motors
Snug Harbour Resort is no longer able to provide boat and motor rentals.
Please direct your inquiries to Norris's Fishing and Hunting Center for your rental needs.

Canoes and Kayaks
For the paddler, we offer a variety of rental vessels to explore Desert Lake, Mitchell Creek and the lakes bordering Frontenac Park. Snug Harbour Resort has a total of thirteen rental canoes. The fleet includes two kevlar canoes and four fiberglass canoes. For the day tripper we recommend the fiberglass canoes while those involved in portaging may want to rent a kevlar canoe. All our canoes come with paddles, safety gear and lifejackets and are suitable for up to three occupants.
For the solo paddler, Snug Harbour Resort has two Wilderness Systems Pungo Kayaks (12 ft/50 lb) and two Old Town Dirigo 120 recreational kayaks available for rent. Both novice and experienced paddlers alike will enjoy these kayaks as they are stable, comfortable and agile on the water. Although recommended for day trips only, these kayaks have ample storage for and aft for the occasional overnight adventure. Kayak rentals include a paddle, paddling lifejacket, whistle, throw rope and bailer.